New Jersey Becomes Second State To Legalize Online Gaming
Published on February 26th, 2013 6:43 pm EST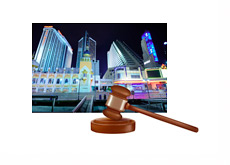 Earlier today, New Jersey Governor Chris Christie signed into law Assembly Bill 2578, which will "authorize Internet gaming at Atlantic City casinos under certain circumstances."
A few weeks ago, Governor Chris Christie issued a conditional veto on the bill and sent it back to the New Jersey legislature. Some of the changes that Christie wanted included was the implementation of a sunset provision and increased funding for treatment of compulsive gamblers.
The changes were seen as being minor, and a revised version of the bill flew through the New Jersey legislature earlier today. The New Jersey General Assembly voted 68-5 in favor of the revised bill, while the New Jersey Senate approved it by a vote of 34-1.
Shortly after the New Jersey Senate gave their approval, Governor Christie signed the bill into law.
--
With today's events, New Jersey becomes the second state in the nation (with Nevada being the first) to legalize online gaming.
--
The passing of today's bill in New Jersey is also big news for another reason - it will likely result in the return of Pokerstars to US soil.
The Rational Group (owner of Pokerstars and Full Tilt Poker) has already announced their intention to purchase the Atlantic Club Casino Hotel in Atlantic City. This move should pave the way towards Pokerstars offering online poker to residents of New Jersey.
--
According to Caesars Entertainment Corporation CEO Gary Loveman, New Jersey is probably 18-24 months away from dealing their first hand of real money poker.
--
Filed Under:
Poker Legal Issues