Forbes Details Ongoing Battle Between Pokerstars and Caesars Entertainment
Published on March 6th, 2013 12:53 am EST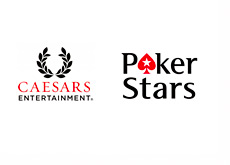 According to a recent article from Forbes titled "The Battle for Online Poker Between Pokerstars and Caesars Entertainment Goes To New Jersey" (link below), Caesars Entertainment offered to sell the Rio casino AND the World Series of Poker brand to Pokerstars just last month.
According to Eric Hollreiser of Pokerstars, the acquisition was pitched by Caesars as a way to help Pokerstars obtain a license in Nevada. Pokerstars reportedly declined the deal.
This revelation comes a day after it was revealed that the American Gaming Association is opposing a move by Rational Group Ltd. (parent company of Pokerstars) to purchase the Atlantic Club Casino Hotel in Atlantic City. New Jersey Governor Chris Christie recently signed a bill into law that legalizes online gaming in the state, and Pokerstars wants to purchase the Atlantic Club Casino Hotel in order to gain a foothold into the opening New Jersey online gaming market.
This is the first time that the AGA has ever directly intervened in any license application.
The American Gaming Association has claimed that Pokerstars "operated as a criminal enterprise for many years" and should be denied their interim casino authorization.
The American Gaming Association "represents the commercial casino entertainment industry by addressing federal legislative and regulatory issues affecting its members and their employees and customers, such as federal taxation, Internet gaming, and travel and tourism matters."
Gary Loveman, President, CEO & Chairman of Caesars Entertainment Corporation, sits on the AGA Board of Directors, along with James J. Murren (Chairman and CEO of MGM Resorts International), Keith Smith (President & CEO of Boyd Gaming Corporation) and others.
Pokerstars, for their part, has pointed out that their settlement with the DoJ allows them to apply for a license in any opening US gaming market, and that they admitted no wrongdoing as part of their agreement with the federal government.
--
Given the way that the Nevada online gaming bill was constructed, and given the AGA's recent action, it should be clear to everyone that Pokerstars is going to face opposition from the casino industry at every turn as it tries to gain access to new gaming markets in the United States.
Source: Forbes.com -
The Battle for Online Poker Between Pokerstars and Caesars Entertainment Goes To New Jersey
--
Filed Under:
Poker Legal Issues