Garden City Group To Serve as Claims Administrator for Full Tilt Poker Funds
Published on March 13th, 2013 11:44 pm EST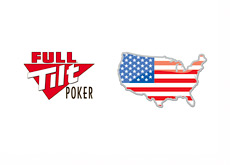 Nearly two years after "Black Friday" took place, Full Tilt Poker's US customers have moved one step closer to receiving funds back from the site.
Earlier today, Preet Bharara, US Attorney for the Southern District of New York, announced that the Garden City Group ("GCG") has been named as the Claims Administrator for the forfeited funds that belong to Full Tilt Poker's US players and are currently being held by the US government.
According to Bharara, "The Garden City Group brings a track record of handling the administration of some of the country's largest and most complicated settlements. With their selection, we take a significant step forward in the process of compensating victims of the Full Tilt Poker scheme."
Pokerstars settled with the US government back in the summer of 2012. The deal called for Pokerstars to forfeit a total of $547 million to the US government over a series of three payments. The majority of the first payment ($225 million) was to be set aside for the compensation of Full Tilt Poker's US players.
--
According to the DoJ, the "victim claims process will begin shortly."
Garden City Group has set up a dedicated website for the claims administration process - the URL is
www.FullTiltPokerClaims.com
--
While the naming of a claims administrator is another important step in the process, Full Tilt's former US customers are still likely a number of months away from receiving their funds.
Source: Justice.gov -
Manhattan US Attorney Announces Appointment of Garden City Group as Claims Administrator For Forfeited Funds in US V. Pokerstars That Will Be Returned to Victims
--
Filed Under:
Poker Legal Issues