Crockfords Responds To Phil Ivey Lawsuit
Published on May 12th, 2013 1:03 pm EST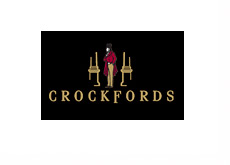 According to the Daily Mail (link below), Crockfords (the oldest casino in the United Kingdom) is going to allege that Phil Ivey benefited from a flaw in card design as they attempt to defend themselves against a multi-million pound lawsuit from the poker great.
The story starts back in the summer of 2012. Phil Ivey and an unnamed female companion entered Crockfords (owned by Genting) to play some high stakes Punto Banco. After a short while, both the casino and Ivey agreed that he could increase his wagers to $150,000 per hand.
Over the course of a two day session, Ivey swung from a loss of $500,000 to a gain of $11.7 million USD. At this point, Ivey and his companion decided that they were done playing, and Ivey requested that the winnings be wired into his bank account.
At this point, Crockfords (and their parent company Genting) decided to launch an investigation of Ivey's win, as they apparently decided that something wasn't quite right about the $11.7 million win. After reviewing video tape, interviewing the croupier and other casino employees and holding numerous internal discussions, Crockfords and their parent company decided not to pay out Ivey's winnings. Instead, they simply returned his original stake.
Ivey and his lawyers filed suit against Crockfords earlier in the week, demanding the immediate payment of his winnings.
The casino promised a quick response to the lawsuit, claiming that their position was supported by "strong legal advice".
--
According to Crockfords, Ivey benefited from a very slight flaw in the design of the cards that allowed him to win such a substantial amount of money in such a short period of time.
The casino alleges that they were accidentally using cards that had been miscut. The backs of properly cut cards would have a perfect symmetrical diamond pattern - instead, the casino alleges, they were, unbeknownst to them, using cards that had been miscut and were very slightly off. The diamond design on the backs of the miscut cards were very slightly off.
The casino alleges that Ivey and his companion asked the croupier to turn some cards 180 degrees due to "superstition". The casino alleges that they did this in order to gain an advantage later in the game - they would have a good idea of the identity of some of the most important cards in the deck, and this would give them a major advantage over the casino. Allegedly, Ivey and his companion were able to quickly identity which cards had been flipped around due to the flaw in the design of the cards. This would be of an enormous benefit in later hands, similar to somebody marking all of the Kings and Aces in a game of Hold'em.
Another note - Crockfords alleges that Ivey's companion won more than $1 million in a "similar fashion" in a US casino and was never paid out. In addition, Ivey's companion is reported to have been banned from multiple casinos.
Source:
DailyMail.co.uk
--
Filed Under:
Poker Legal Issues