Published on June 4th, 2007 6:36 pm EST
This day has been long overdue, and any American Neteller account holders that have had their money held hostage for many months can finally breath a sigh of relief, as it looks as though you will be getting your money back sometime this summer.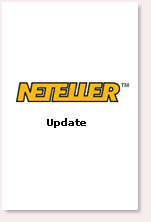 Today, Neteller issued a press release stating that they had reached an agreement with the United States Attorney's Office for the distribution of funds to US account holders. The implementation of the distribution plan will commence at a time expected to be no later than July 13th, 2007. I have been told that as part of the agreement, Neteller had to agree that they were in fact breaking the law by operating in the US.
According to Neteller, once the distribution plan is in place, US account holders will have a 180 day window to withdraw their funds, either to their bank account on record or via check. US account holders will be able to do one thing and one thing only with their accounts; request the withdrawal of the entire balance of their entire. No partial withdrawals will be processed, only the entire balance.
We will keep everyone updated as to when you can officially start withdrawing your money. Your money is being held in a trust account at Neteller, and you'll have it back soon, I'm guessing in the third or fourth week of July.
--
Filed Under:
UIGEA