Published on June 4th, 2007 7:55 pm EST
Partypoker released a statement today, saying that they were voluntarily talking with the USAO for the Southern District of New York. It is not known exactly what they are talking about, only that they would be talking about the company's activities up until October of 2006.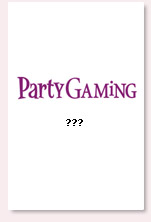 Now, I don't want to seem alarmist here, but I am a bit concerned that the same people that are investigating Neteller are also now talking to Party Poker. Maybe I'm reading too much into this, and maybe the USAO is just on a fact-finding mission or something, but I'm a little worried that the United States Attorney's Office for the Southern District of New York is going to try and reconcile the list of people who were using Neteller with a list of Americans who were playing on Party Poker at the time. I am not sure what they would do with this information.. could it lead to audits of whoever played at Party Poker to ensure that they paid the proper amount of taxes on their winnings? Or worse?
Again, maybe I am making a mountain out of a molehill, but this news made me feel very uneasy.
--
Filed Under:
UIGEA
|
Poker Legal Issues