NCSL: States Should Be Able to Make Their Own Decisions Re: Online Gambling
Published on April 3rd, 2014 6:46 pm EST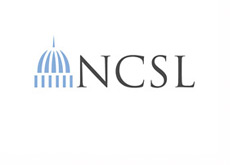 Earlier today, the National Conference of State Legislatures ("NCSL") formally came out against the Graham/Chaffetz "Restoration of America's Wire Act" bill.
The bill, which was introduced to the Senate and House of Representatives last week by Sen. Lindsey Graham (R-S.C.) and Rep. Jason Chaffetz (R-Utah), would reverse the 2011 ruling by the Justice Department that limited the reach of the Wire Act to just sports. The "Restoration of America's Wire Act" has gained support from the likes of Sen. Dianne Feinstein (D-California), Sen. Mike Lee (R-Utah) and Sen. Kelly Ayotte (R-N.H.).
--
Following the 2011 ruling by the Justice Department, a number of states, including Nevada and New Jersey, have opened up an online gaming market. More states are expected to follow in the near future.
--
The NCSL, according to their website, fights "to ensure the states are free of unfunded mandates and pre-emption of state laws and that they maintain their authority and independence."
In regards to the "Restoration of America's Wire Act" bill, the NCSL urged the likes of Harry Reid, John Boehner, Mitch McConnell and Nancy Pelosi to "respect the sovereignty of states to decide whether or not to allow gambling, and in particular online gambling." The NCSL goes on to say that "states have proven that they are effective regulators of the gambling industry and the proponents of this legislation fail to make a case that we have been negligent in our responsibilities to the industry and consumers." They close by saying that each state should be able to make a decision re: online gambling that is "best suited to the desires of its residents and not through a congressional mandate."
The NCSL joins the Democratic Governors Association as two prominent groups who have now come out against the bill.
--
Sheldon Adelson, chairman and CEO of the Las Vegas Sands Corporation, is hellbent on seeing a federal ban against online gambling passed in Congress. He is one of the richest men in the world and has a tremendous amount of capital to devote to this fight - will he be successful?
Source:
NCSL.org
--
Filed Under:
Poker Legal Issues