Borgata Alleges That Ivey Used "Edge Sorting" To Win Millions
Published on April 11th, 2014 7:02 pm EST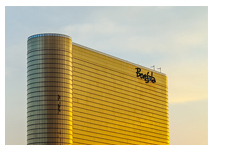 Another day, another Phil Ivey lawsuit.
In May of 2013, Phil Ivey sued the oldest casino in Britain, Crockfords, for nearly $12 million USD.
In the summer of 2012, Ivey and an associate walked into Crockfords to play some Punto Banco. Ivey started out betting $80,000 per hand but eventually kicked it up to $150,000/hand. Over the course of the two day session, Ivey ended up winning $11.7 million.
At the end of his session, Ivey requested that the casino wire his winnings into his bank account. Crockfords, sensing that something was amiss, launched an investigation and eventually opted to only return Ivey's initial stake and not his winnings.
In a court submission, Ivey admitted to being an "advantage player". Ivey admitted that he and his associate were using "edge sorting" to gain an advantage over the casino. "Edge sorting" can only be done with cards that have been improperly cut. Ivey's associate, "Kelly", would request that the dealer rotate certain cards. Since the cards were improperly card and had an asymmetrical pattern on the back, Ivey and "Kelly" were able to tell which were the "good" cards as they were being dealt.
--
According to an article that was posted by the New Jersey Law Journal earlier today, the Borgata Hotel Casino & Spa was made aware of Ivey's situation with Crockfords and made the decision to sue the poker pro for his use of "edge sorting" at their casino.
According to the article, the Borgata is seeking $9.6 million from Ivey after alleging that Ivey and his associate, Cheng Yin Sun, used "edge sorting" to "cheat" them as well. The Borgata alleges that Ivey requested a "private pit" with a dealer who spoke Mandarin Cantonese and an automatic shuffler. The automatic shuffler is key to successful "edge sorting" as a dealer would turn some of the card as they were shuffled. According to the Borgata, Sun gave instructions to the dealer and told them to flip certain cards in the deck.
According to the Borgata, Ivey won approximately $9 million at their casino before they caught on to the fact that he was "edge sorting" (the Borgata became aware after reading media reports involving Ivey and Crockfords). The Borgata reportedly confronted Ivey over his Crockfords' lawsuit but eventually let him play. The Borgata says that Ivey won $824,000 in his last session at their casino.
--
The suit, which includes counts of "breach of contract, fraud, conversion, unjust enrichment, civil conspiracy and racketeering", also names Gemaco Inc., which is the maker of the allegedly defective cards.
Source: NJlawjournal.com -
Borgata Sues Baccarat High Roller for $9.6M Won Gaming The Deck
--
Filed Under:
Poker Legal Issues