Group Can No Longer "Lead" on Push For Legalized Online Gambling in the United States
Published on May 22nd, 2014 3:52 pm EST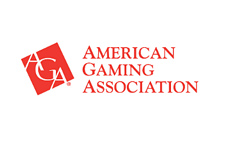 Sheldon Adelson has struck again.
Earlier this week, Geoff Freeman, CEO of the American Gaming Association, said that the group was dropping its support for legalized online gambling in the United States due to some bitter infighting amongst its members.
Freeman said that the online gambling is an issue that the Association "cannot lead on", so they are dropping their support for the cause.
The American Gaming Association "addresses federal legislative and regulatory issues affecting the casino industry, such as taxation, travel and tourism" and counts a number of different companies, including Boyd Gaming Corporation, Caesars Entertainment Group and Las Vegas Sands Corp., as members.
-
A number of companies, including Boyd Gaming Corporation and Caesars Entertainment Group, are in favor of legalized online gambling and are already participating in some of the new markets that have opened in Nevada, Delaware and New Jersey.
The problem, however, continues to be Sheldon Adelson, the Chairman and CEO of the Las Vegas Sands Corporation who has seemingly made it his mission in life to impose a federal ban on online gambling in the United States. Adelson has extremely deep pockets (he has an estimated net worth of over $40 billion) and no qualms about spending tens of millions of dollars on initiatives that he supports. Part of Adelson's efforts have included the establishment of the Coalition to Stop Internet Gambling, which counts organizations such as the "Christian Family Coalition", "Let Freedom Ring" and the "Missouri Family Network" as members.
The Coalition has used op-ed pieces, Youtube videos and other means to try and spread their message. In recent weeks, Sheldon Adelson has appeared on multiple news programs to spread his anti-online gambling message.
Money talks and Adelson has had some success so far. The question is - will he realize his goal of a full ban on online gambling in the United States?
Source: WSJ.com -
Online Gambling Suffers Setback
--
Filed Under:
Poker Legal Issues