RAWA Could Be Snuck Into Omnibus Bill
Published on December 8th, 2014 5:34 pm EST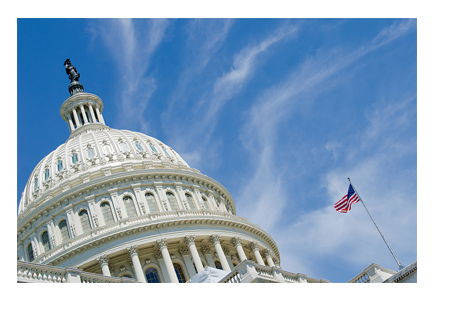 US-based online poker players and industry observers have their eyes glued to the ongoing negotiations over the omnibus spending bill in Washington right now.
According to Wikipedia, an omnibus spending bill is "a type of bill in the United States that packages many of the smaller regular appropriations bills into one larger single bill that could be passed with only one vote in each house."
This year's omnibus spending bill is drawing particular attention from the online poker community due to Sheldon Adelson, Senate Majority Harry Reid and the possible inclusion of RAWA (Restore America's Wire Act) into the bill.
Billionaire Sheldon Adelson is making it his lifeís mission to crush online gambling in the United States. Adelson was responsible for the formation of the Coalition to Stop Internet Gambling and his influence and money were instrumental in the introduction of RAWA. Adelsonís effort to pass RAWA, however, hit a roadblock last month when the House Judiciary Committee cancelled a hearing on the bill.
For Adelson, now it is time for Plan B - getting RAWA slipped into law by including it in the omnibus spending bill.
The question - how cozy have Adelson and Harry Reid become over the past number of months? Harry Reid will be running for re-election in Nevada in a couple of years, and some are speculating that Reid may try to win the backing of Adelson by including RAWA into the omnibus spending bill.
-
In 2006, the UIGEA (Unlawful Internet Gambling Enforcement Act of 2006) was snuck into the SAFE Port Act. This changed online gambling in the United States forever, as numerous companies (including Party Poker) pulled out of the country following the passage of the bill, while the continued operation of companies such as Full Tilt Poker and Pokerstars in the United States eventually resulted in "Black Friday".
We could be close to witnessing a similar situation in 2014 if RAWA is added to the omnibus spending bill. RAWA would ban online poker and online casino games in the United States.
-
The omnibus spending bill has to be passed this week, so we will know soon as to whether or not RAWA has been included in the spending bill.
Source: HuffingtonPost.com - Sheldon Adelson Looks to Harry Reid For a Big Favor
--
Filed Under:
Poker Legal Issues