Published on July 4th, 2007 7:36 pm EST
On July 13th, 2007, according to my sources, Neteller will announce to US account holders the process in which they will be able to disperse of frozen funds. For USA residents with a sizable amount of funds frozen at Neteller, this news will come as a welcome relief, but the over-riding opinion I hear from most people is "I'll believe it when I see it."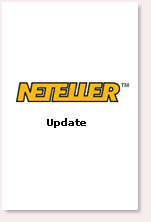 Here is how it will work. Neteller will grant US account holders a couple month window in which they can withdraw 100% of their funds. There will be no partial withdrawals. You will be able to either withdraw your funds to the bank account that you have on file, or you will be able to request a paper check be sent out to you. This agreement is part of Neteller's deal with the US government.
Hopefully, July 13th will mark the beginning of the end of this frustrating chapter with Neteller. Many people have thousands of dollars locked up in Neteller, and I am sure that they have been counting the days until they would be able to access those funds again. I am sure that many people had written off their money in Neteller altogether; well by the looks of it, you should have your money back by the fall. We will keep you posted and update you all again on July 13th.
--
Filed Under:
UIGEA