New Jersey State Senator Raymond Lesniak: "Christie Put a Stop To It"
Published on February 15th, 2015 5:00 am EST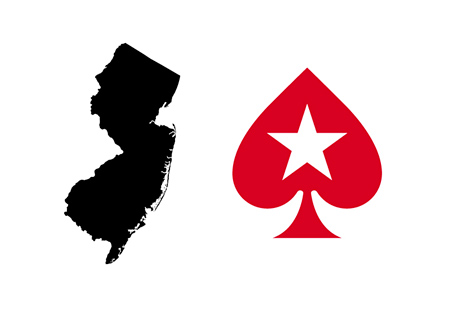 Earlier this week, BusinessInsider.com published an article titled "Chris Christie Accused of Blocking Casino Deal To Help Billionaire Donor".
In the article, a couple of prominent figures in New Jersey, including State Senator Raymond Lesniak and the president of an Atlantic City casino worker's union, stated that Governor Chris Christie is the reason why Pokerstars hasn't yet been granted a license to operate in the state's online poker market.
The article paints a picture of how Governor Chris Christie, who has presidential ambitions in 2016, and Sheldon Adelson, noted anti-online gambling crusader, have a cozy relationship. Sheldon Adelson has reportedly lent Gov. Christie his private aircraft in the past and has gone on record as saying that he "likes" Governor Christie.
It is no secret that Sheldon Adelson will spend generously when he finds a political candidate that he supports. Adelson spent tens of millions of dollars during the 2012 Presidential election and will surely do the same next year as well. Any potential Republican candidate for President will want the backing of Sheldon Adelson as the billionaire carries an enormous amount of influence as well as an enormous wallet.
It is no secret that Sheldon Adelson is deadset against legalized online gambling in the United States. Adelson launched his "Coalition to Stop Internet Gambling" a couple of years ago and has levied the charge that online gambling ruins lives and destroys families. Adelson is stubborn and has a virtually unlimited bankroll and seems dedicated to eradicating online gambling in the United States, much to the chagrin of some of his peers in the casino industry.
Adelson has been unsuccessful in his attempts to pass a federal bill banning online gambling in the United States so he (allegedly) seems to have moved on to Plan B, and that is keeping Pokerstars, the world's largest online poker site, out of the country.
Pokerstars has been trying to gain entry to New Jersey since the summer of 2013 but has proven unsuccessful so far. Many people thought that the company was a slam dunk to be granted admittance to New Jersey following Amaya's successful takeover of the company but things remain at a standstill. The original reason why Pokerstars was not granted a license was due to their continued connection to the people who decided that the company should remain in the United States after the UIGEA was passed into law. Once Pokerstars severed their connection with those people (the Scheinbergs especially) via the sale to Amaya Gaming, many people assumed that Pokerstars would be granted almost immediate access to New Jersey's online poker market.
Months have passed, however, and Pokerstars is still not operating in New Jersey. New Jersey's online poker industry desperately needs a jolt and Pokerstars could surely provide it. New Jersey's economy could surely use the extra jobs that Pokerstars could provide but the online poker site has still not been granted a license as of yet.
Something certainly smells fishy and many people are pointing the finger of blame for the delays squarely at both Gov. Christie and Sheldon Adelson.
Source: BusinessInsider.com -
Chris Christie Accused of Blocking Casino Deal To Help Billionaire Donor
--
Filed Under:
Poker Legal Issues