Borgata Alleges That Phil Ivey Swindled Them For $9.6 Million
Published on March 22nd, 2015 6:39 am EST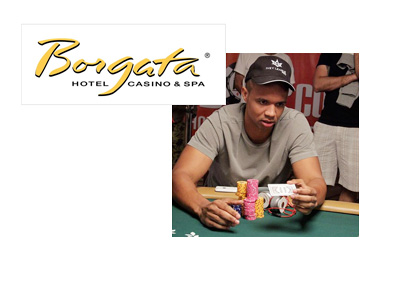 More bad news for Phil Ivey as US District Judge Noel Hillman ruled last week that the Borgata Hotel Casino + Spa's lawsuit against Ivey can move forward.
The Borgata sued Ivey back in April of 2014, alleging that Ivey and an associate (Cheng Yin Sun) had used "edge sorting" to "cheat" the casino out of $9.6 million. The suit, which included counts of breach of contract, fraud, unjust enrichment, civil conspiracy and racketeering, also named the maker of the defective cards, Gemaco, Inc.
The judge has ruled that the Borgata will be able to continue with their suit against both Ivey and Gemaco, Inc.
As mentioned, Ivey used "edge sorting" to gain an advantage over the casino. The casino alleges that "edge sorting" is cheating, while Ivey maintains that it is legal and that he is just utilizing all of the advantages that are available to him.
"Edge sorting" can occur when cards are used that have been improperly cut. Ivey's associate reportedly asked for certain cards in the deck to be rotated. Since the cards were improperly cut and had an asymmetrical pattern on the back, Ivey and his associate were able to know which cards were "good" without them being flipped over.
After losing $9 million to Ivey, the Borgata read media reports involving Ivey and Crockfords (Crockfords refused to pay out a substantial sum of money to Ivey after they discovered that he had used edge sorting to win over $11 million from them). The Borgata reportedly confronted Ivey over the story before eventually deciding to let him play some more. Ivey won an additional six figure sum in his last session at the casino.
-
In attempting to dismiss the Borgata lawsuit, Ivey's lawyers argued that Ivey "saw precisely what any one of the pit supervisors or employees apparently should have seen over the course of more than 100 hours of play." The crux of the argument - Ivey shouldn't be punished for taking advantage of something that the casino should have spotted in the first place.
US District Judge Noel Hillman, however, disagreed with Ivey's lawyers and said that the Borgata has plausible claims. After unsuccessfully suing Crockfords for over $11 million, Ivey could find himself having to shell out nearly $10 million if he is on the losing end of the Borgata's lawsuit.
Source: PressofAtlanticCity.com -
Judge Says Borgata Suit Against Gambler Can Proceed
--
Filed Under:
Poker Legal Issues