Rand Paul: "I'm Opposed To Restrictions on Online Gambling"
Published on April 11th, 2015 5:29 am EST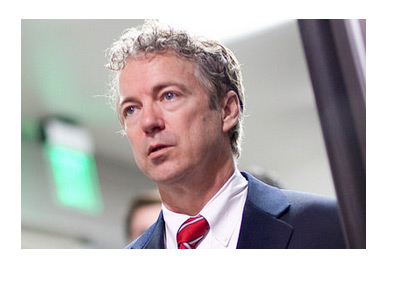 Rand Paul, son of Ron Paul and a US Senator from Kentucky, recently announced that he would be running for President of the United States in 2016.
With the election roughly 18 months away, many online poker players in the United States are wondering where all of the candidates stand on the topic of legalization of online gambling in the country. After all, with legal hands of online poker being dealt in Nevada, New Jersey and Delaware, and with Sheldon Adelson (with all of his money and influence) hellbent on banning online gambling in the United States, the next election will likely be crucial in deciding the fate of online poker in the country.
In a recent interview with TheAlphaPages.com, Paul was asked specifically about the "recent movements to curb or restrict online poker" in the United States. Here is how Paul responded to the question:
"I'm opposed to restrictions on online gambling. The government needs to stay out of that business."
That is about as straightforward as you will ever get from a politician.
-
The only other Republican who has announced their intentions to run for President in 2016, Senator Ted Cruz, has remained quiet on the subject of online gambling in the United States so far.
Hillary Clinton, who is almost certainly going to win the Democratic nomination, supported a study to see if Internet gambling could be fairly regulated in the United States back in 2008. Sure, supporting a study is not exactly the strongest stance in the world, though there is nothing that would indicate that Hillary Clinton would support the banning of online gambling in the United States.
Source: TheAlphaPages.com -
More Q&A With Senator Rand Paul
HT:
PocketFives.com
Photo:
J. Alex Cooney
--
Filed Under:
Poker Legal Issues