Anti-Online Gambling Activist Adelson Reportedly Meets With Donald Trump
Published on May 15th, 2016 11:23 pm EST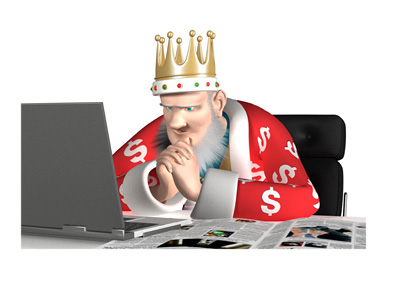 In a move that should surprise absolutely no one, anti-online gambling activist Sheldon Adelson is set to throw a significant chunk of his substantial wealth behind Donald Trump's Presidential campaign.
According to the New York Times (link below), Adelson and Donald Trump held a private meeting in Manhattan last week. According to the article, Adelson reportedly said that he was willing to commit over $100 million to help Trump get elected in November. This amount would top any amount of money that Adelson has spent in previous election cycles, and he is known to spend very heavily on candidates and causes that he believes in.
It is assumed that most of Adelson's contributions would come in the form of donations to pro-Trump Super PACs, which allow for the collection of unlimited sums of money. According to reports, Adelson and his team haven't yet decided on which Super PAC they will give the bulk of their money to.
-
Adelson's backing of Donald Trump's Presidential campaign is of interest to online poker players who reside in the United States, as Adelson is fervently against the proliferation of legalized online gambling in the country.
Adelson, who is the chairman and CEO of the Las Vegas Sands Corporation, has said in the past that he is willing to "spend whatever it takes" to stop online gambling in the United States. Given that point, it seems unlikely that the presumptive Republican nominee for President, Donald Trump, will come out with anything less than a very harsh stance towards online gambling in the United States.
-
Source: NYTimes.com -
Sheldon Adelson Is Poised to Give Donald Trump a Donation Boost
--
Filed Under:
Poker Legal Issues