Pokerstars To Withdraw From Slovenia on July 4th
Published on July 1st, 2016 4:59 pm EST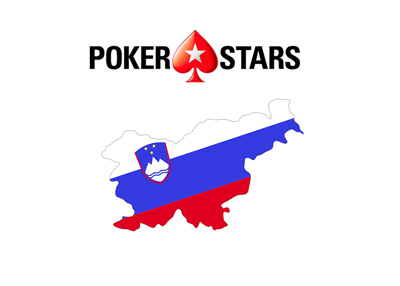 Pokerstars revealed earlier today that the poker room will be "withdrawing services" to players from Slovenia.
The date of the withdrawal will be July 4th, which has left some Slovenian players on Pokerstars and Full Tilt Poker scrambling to set up residence in a neighboring country. These players are left to wonder why Pokerstars couldn't have given them more of a heads-up, though representatives from Pokerstars argue that the decision to leave was only made recently.
This move comes roughly a week after Pokerstars elected to stop offering real money games to residents of Israel.
-
Here is Pokerstars' official statement on the withdrawal:
"Our management team regularly review our operations market-by-market to assess commercial opportunities and business risks for our brands. Following a recent review, we have decided to stop offering real money games to players who are physically located in, or have a registered address in, Slovenia from 4 July, 2016. Player balances remain safe and secure, and players are able to withdraw their real money balances at their convenience. We do not currently expect to withdraw services from any other locations in the foreseeable future, and a full question and answer page has been provided for affected players.
We hope that we will be able to return to the market in due course, and will continue to support the implementation of fair and consistent regulation that serves the needs of all stakeholders and includes a strong commitment to consumer protection, particularly of vulnerable people, in Slovenia. There is already a successful framework for such regulation in Europe and PokerStars is currently licensed in 12 EU countries. We hope to apply for a license in Slovenia when it is possible."
-
Though Pokerstars has said that they aren't planning on leaving "any other locations in the foreseeable future", many players are still nervous about the future of their countries at Pokerstars following the decisions to withdraw from Israel and Slovenia.
--
Filed Under:
Poker Legal Issues