Published on July 23rd, 2007 6:00 pm EST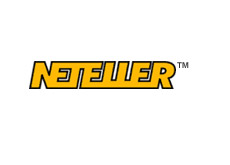 Had your money locked up in Neteller for what seems like an eternity now? Tired of constantly getting your hopes up, only to be told by Neteller that the process for distributing funds has been delayed, and to have patience? Well, it appears as though the situation may finally be coming to an end.
Neteller recently announced a settlement with the US government. There was restitution to the US involved, but no one really cares about that. They just want their money.
Neteller announced that the process for distributing funds will start on July 30th. Neteller has announced that there is currently $94 million dollars owed to hundreds of thousands of US customers, so they warn that the process may take a while.
Neteller has said that members will be notified by email when they can log into their accounts and request their frozen funds. Customers will then be able to log into their accounts, and request a withdrawal to the bank account on file or request a check. All funds must be withdrawn in one lump sum, and you will have until January 26, 2008 to do so. After this, withdrawals will no longer be allowed.
Because Neteller will be alerting you via email as to when you can withdraw your funds, they warn you to be careful of phishing scams, which may result in the comprising of your Neteller account.
I mean, it sounds hopeful, but we've been hopeful before. I don't think that people will be truly relieved until their frozen money is sitting safe and sound inside of their bank accounts. As soon as the process starts with Neteller, we will let everyone know.
--
Filed Under:
UIGEA