Published on July 26th, 2007 5:00 pm EST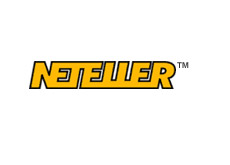 For all of the people who have money frozen in Neteller, you are probably getting used to the rollercoaster of both good and bad news. One day you think that Neteller will soon be announcing a plan to distribute your funds, and then the next day, there is some sort of a delay. One day, you hear a rumor that Neteller will soon be reaching a deal with the US government, and the next day you hear that those rumors are false.
Stay strong though - the newsflow in regards to Neteller is getting more and more positive, and I am 100% positive that you will soon have your money. Not only has Neteller reached a deal with the US government and announced the framework of the plan to distribute your money, but their stock today began trading again on the London Stock Exchange.
This may seem like an insignificant development, but it's not. The last thing you want is for Neteller to announce that they are going belly-up and that they won't resuming trading on the London Stock Exchange. That would have stretched out the process of getting your money even more. The company, while only a fraction of its former self, is now a publicly listed company again, and can raise money through secondary offerings, private placements, etc. This is a big step for the company, and is a really good sign for people that are owed money.
The company is getting back to normal (well, as much as they possibly can in the UIGEA environment) and soon, US account holders will have their money returned to them. I know it is sometimes discouraging, but hang in there, because the wheels are in motion. According to Neteller, you should be receiving emails at the end of this month, giving you instructions as to how you can withdraw your money. Once those e-mails go out, we will update this web site again.
--
Filed Under:
UIGEA