Christie Signs Bill Calling on Trump Not To Enact Nationwide Ban on Internet Gambling
Published on July 24th, 2017 12:25 pm EST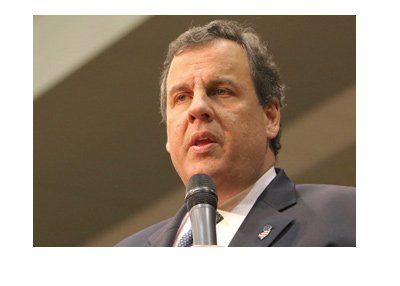 New Jersey Governor Chris Christie, a supporter of President Trump, has called on the President not to enact a nationwide ban on Internet gambling.
On Friday, Christie signed a bill that called on President Trump not to enact a nationwide ban on Internet gambling, which would severely impact New Jersey's suddenly growing gaming industry. Thanks to online gaming, casinos in Atlantic City reported their first revenue increase in a decade this past year.
In the past, President Trump has been noncommittal on the issue, saying that he has "friends on both sides of this issue".
One of those friends will obviously be Sheldon Adelson, the founder, Chairman and CEO of Las Vegas Sands who has made it his life mission to see online gambling banned in the United States. Adelson was the single largest donor to Donald Trump's Presidential campaign and will obviously be pressing the Trump Administration to revisit the subject of Internet gambling in the United States.
Attorney General Jeff Sessions has said that he is going to revisit the Justice Department's ruling that allowed states to offer online gambling.
-
Currently there are three states - New Jersey, Nevada and Delaware - that offer some form of online gambling to their residents and visitors to the state.
After a bit of a bumpy start, online gaming, especially in New Jersey and Nevada, has picked up momentum. There is no question that a federal ban on online gambling would have negative repercussions for all three of the states. New Jersey seems like they would be the hardest hit by such a ruling, as online gaming has helped to revive Atlantic City.
-
Dysfunction in the Trump Administration is definitely something that plays in the favor of the online gambling industry in the United States, as President Trump is currently mired in multiple controversies. There is a hope that the Trump Administration will simply be too distracted by other issues to act on Internet gambling.
Source: Washington Post -
Christie urges Trump, Congress not to ban Internet gambling
--
Filed Under:
Poker Legal Issues