Exit Likely To Take Place in Mid-September
Published on August 13th, 2017 2:53 pm EST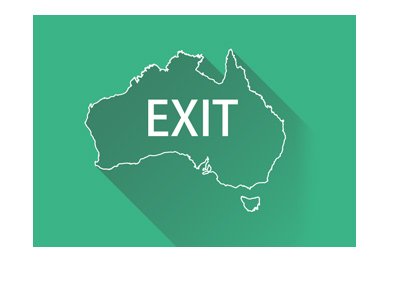 The global online poker market is set to take a big hit in mid-September, as Pokerstars has confirmed that they will be leaving the Australian market at that time.
Over the past couple of days, Pokerstars has been emailing all of their Australian customers, telling them that they will be closing their doors to real money play in Australia over the next couple of weeks. This is the result of the recent passage of the Interactive Gambling Amendment Bill of 2016, which effectively bans all online gambling sites that are not "locally licensed under Australian State or Territory law".
Other sites, including 888 Poker, have already left the Australian market. Pokerstars was holding out hope that there would be a last minute change to the proposed laws, though they are now also making plans to leave the country.
In their email, Pokerstars reminded their Australian customers that their funds are safe and available for withdrawal, and that tournament tickets and cash can be converted to cash and withdrawn.
-
Australian poker players will not be shut out of poker altogether after mid-September, as a number of sites, including Ignition Casino, are rolling out the welcome mats.
Many casual poker players in Australia are likely just going to stop playing online poker altogether after mid-September, however, and this is terrible for the game. Australia is a first world nation and its citizens have plenty of disposable income, and eliminating this market is going to sting the rest of the online poker market.
The games became much harder after UIGEA and eventually "Black Friday", as many casual (and well-funded) players in the United States simply chose not to play online anymore. This will likely happen in Australia as well, and that is going to hurt.
-
Let's hope that proper regulation occurs in Australia one day and that companies such as Pokerstars will be allowed to return to the country.
Source: SMH.com.au -
Online poker giants exit Australia as tougher laws loom
--
Filed Under:
Poker Legal Issues