Pennsylvania Joins Nevada, Delaware and New Jersey in Offering Online Gambling
Published on October 30th, 2017 8:43 pm EST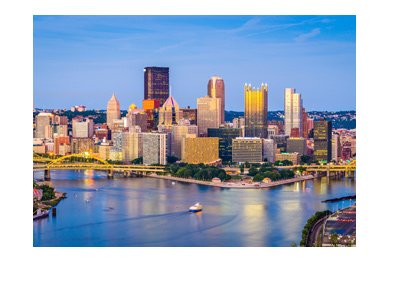 It's official - Pennsylvania will soon become the fourth state to offer online gambling to its residents.
After House Bill 271 passed the Pennsylvania Senate by a vote of 109-72 last week, Governor Tom Wolf officially signed the bill into law earlier today. The bill will take effect in 60 days, with regulators beginning the process of approving applications after that.
Given the timeline, residents of Pennsylvania shouldn't expect online gambling sites to be operating in their state until the second half of 2018.
-
There will be a total of 12 licenses available for each of slots, casino tables games and poker, with Pennsylvania's existing brick-and-mortar casinos being given priority.
The state is planning a 54% tax on online slots revenues, while online poker and casino table game revenues will be set at 16%, barring any changes to the legislation.
A large portion of New Jersey's online gambling revenue comes from slots revenues, so clearly Pennsylvania is hoping to cash in on this front. Given the 54% tax, it will be interesting to see how many slots licenses are applied for.
-
At the end of the day, money was the reason why this bill was ultimately passed into law in Pennsylvania. The state desperately needs new sources of revenues, and online gambling could potentially deliver $100 million+/year to the state over time.
-
Once Pennsylvania's sites start operating, there will be four states - Pennsylvania, Nevada, Delaware and New Jersey - that will be offering legal online gambling to their residents.
Nevada, Delaware and New Jersey recently inked a player sharing agreement, and it will be interesting to see if Pennsylvania elects to join as well once their sites are up and operational.
Another interesting point - will the passage of Pennsylvania's online gambling bill accelerate the passage of similar bills in states like California and New York? How long will it be until the majority of US states are offering online gambling to their residents?
Source: Calvinayre.com -
Pennsylvania guv officially approves online gambling bill
--
Filed Under:
Poker Legal Issues