Gambling, Professional Sports Landscapes Will Change Overnight
Published on May 14th, 2018 11:21 am EST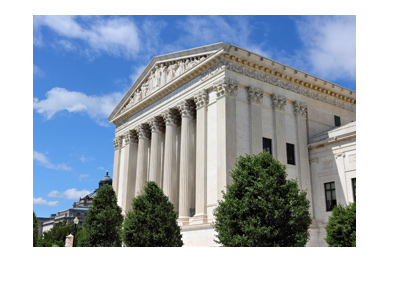 Earlier today, the US Supreme Court overturned a federal ban on sports betting in the United States.
The highest court in the United States ruled that PASPA - the Professional and Amateur Sports Protection Act - is unconstitutional and violates the 10th Amendment.
The law was challenged by the state of New Jersey, which had argued that their state should have the constitutional right to allow sports betting. The stakes were massive, as sports betting is expected to be a $10 billion a year business in the state of New Jersey alone.
-
This ruling by the US Supreme Court will have a massive impact on many online gaming companies, as well as most or all of the professional sports leagues in the United States.
William Hill, for instance, revealed earlier this month that they had spent millions of dollars in anticipation of sports betting being allowed to expand in the United States.
In addition, professional sports leagues such as Major League Baseball and the National Basketball Association are expected to profit handsomely from the news, both in terms of a hoped-for 1-2% "integrity fee" that they will collect from every sports bet, as well as the possibility of bookmaker sponsorships. According to the New York Post, for instance, "major league sports teams executives" are already taking meetings with bookmakers to discuss possible sponsorships.
-
According to reports, legal sports betting could start in New Jersey over the next couple of weeks, with other states expected to follow soon after.
With all of the money that is involved, I would expect that most states will want on board the sports betting gravy train.
--
Filed Under:
Poker Legal Issues