Yang Says That "US Players and Companies Would Benefit"
Published on October 27th, 2019 6:45 pm EST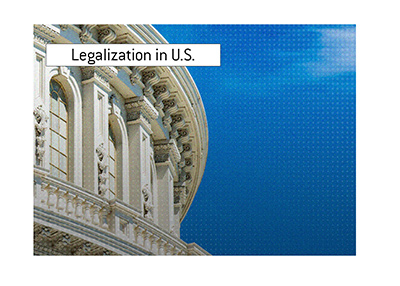 The good news? US Presidential candidate Andrew Yang believes that online poker should be legal in all 50 states.
The bad news? Yang is currently polling at about 2.5% for the Democratic Presidential nomination, miles behind the likes of Joe Biden, Elizabeth Warren and Bernie Sanders.
Yang, who calls himself an entrepreneur, said that the current laws "push many players to offshore sites".
There are only four states - Nevada, Delaware, New Jersey and Pennsylvania - that currently allow online poker. There are more states that are getting closer to offering online poker within their state borders, though the nationwide rollout has been quite slow. As is usually the case in politics, things have moved very slow through various state legislatures, and some industries are employing lobbyists to slow the process down.
Yang, however, believes that we should "clarify the rules" and that online poker should be legal in all 50 states. By doing this, Yang states, "US players and companies would benefit and new tax revenues could be used to mitigate addiction".
This is the same blueprint that is used in countries such as the United Kingdom. Online poker and online sports betting, for instance, are both legal in that country, and the government and online gaming sites both employ significant resources to make sure that addicts are prevented from using the sites.
Offshore sites don't operate under the same stringent guidelines as government licensed sites, which means that addicted players usually aren't prevented from playing. This is one of the biggest pros of government licensed and regulated sites.
-
There are still entities out there (namely, Sheldon Adelson) who want to do whatever it takes to stop the spread of online poker throughout the United States.
It would be nice to have somebody in the White House who was a strong advocate for legalized online poker in all 50 states.
There have been too many issues with the offshore sites (site outages, outright scams, etc) in the past - most American players currently don't enjoy the benefits of playing for licensed and regulated sites in the United States, and it would be nice if the President helped to change that.
--
Filed Under:
Poker Legal Issues