Laliberte Suspected of Growing and Trafficking Cannabis
Published on November 14th, 2019 5:51 pm EST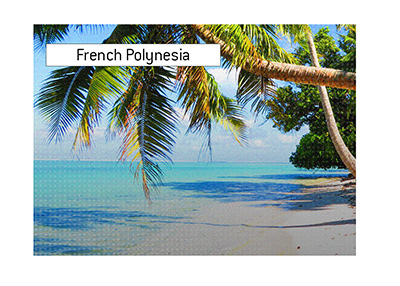 Guy Laliberte, who is well-known in the poker world, has been reportedly detained in Tahiti over accusations of the potential growth and trafficking of cannabis.
Laliberte was arrested earlier this week and appeared before a judge today. According to a statement from his company, Lune Rouge, Laliberte is being investigated for "alleged complicity in the cultivation, possession and use of cannabis".
In a statement that was released yesterday, Laliberte stated that the cultivation of cannabis at his home on the island of Nukutepipi in French Polynesia was for his personal use only. Laliberte also claims that any rumours that he is involved in the trafficking of cannabis is false, and that he only had a couple of cannabis plants that were strictly for "personal use".
After appearing before the judge, Laliberte was allowed to leave without any conditions, and he hasn't been charged with any crimes as of yet.
-
Guy Laliberte made his fortune after co-founding Cirque du Soleil.
Laliberte is well-known in the poker world thanks to his exploits on Full Tilt Poker and for his ONE DROP tournaments, which have produced some of the biggest tournament prize pools in the history of poker.
Laliberte played extensively on Full Tilt Poker and often sat in the biggest games on the site. Laliberte, in order to avoid embarrassment, was allowed to use multiple aliases on the site, as the site's owners obviously wanted Laliberte to keep injecting money into the games. After adding up all of his rumoured accounts on the site, Laliberte was one of the biggest losers in the history of the site.
Whenever a suspected Laliberte account sat down, the tables would quickly fill with some of the best players in the world.
Laliberte would later go on to say that he felt as though he was cheated on the site, as his opponents had access to unlimited amounts of "printed money".
Some top poker pros think that this is ridiculous, with many simply stating that Laliberte was just not good enough to compete at the highest levels.
--
Filed Under:
Poker Legal Issues