Scheinberg Faces Up To Five Years in Jail After Pleading Guilty
Published on March 28th, 2020 2:06 pm EST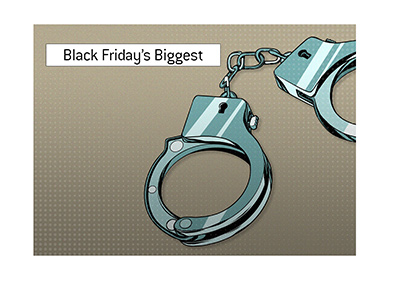 On June 7th, 2019, Pokerstars co-founder Isai Scheinberg was arrested in Switzerland by Swiss authorities.
In October of 2019, the Swiss Federal Office of Justice ordered that Scheinberg be extradited to the United States to face charges relating to the running of an unlawful Internet gambling business.
After withdrawing his appeal, Scheinberg surrendered to US federal agents on January 17th, 2020.
Earlier this week, Scheinberg, who is now 73 years-old, pled guilty to one charge of running an unlawful Internet gambling business. Scheinberg pled guilt in a New York court room in front of U.S. Magistrate Judge Sarah L. Cave.
Scheinberg, who is set to be sentenced at a later date, faces up to five years in jail as a result of his guilty plea.
-
Scheinberg's guilty plea is especially notable as he remained the last of the 11 defendants indicted in the "Black Friday" case to plead guilty.
Now Scheinberg, the biggest of the bunch, has pled guilty as well, and he now has to await his sentence.
-
As part of his guilty plea, Scheinberg admitted that he continued to operate Pokerstars in the United States following the passage of UIGEA, even though he knew that this was in clear violation of state and federal law.
From a strictly monetary point of view, this move was worth it for Scheinberg, as keeping Pokerstars in the US market between 2006 and 2011 allowed the company to establish itself as the clear leader of the online poker world, as they were able to steal US market share from companies (like partypoker) that were forced to pull out of the United States.
Scheinberg would go on to sell the company for billions of dollars.
Source: Justice.gov -
Pokerstars Founder Pleads Guilty
--
Filed Under:
Poker Legal Issues