Published on November 16th, 2007 5:01 pm EST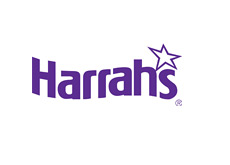 Earlier this week, Harrah's announced its intentions to enter the online poker arena. They have said that they are going to enter markets where there are "no gray areas", such as the United Kingdom and other European countries.
Now, this is pretty big news for a couple of reasons, and provides more momentum towards playing online poker being regulated and funding online poker accounts being legalized in the United States.
First off, officials at Harrah's have publicly stated that they believe that online poker will be regulated and legalized within a couple of years in the United States.
I fully believe that Harrah's is banking on the fact that this will occur over the next couple of years, and that entry into the United Kingdom and other countries will be a trial run. Once the laws change in the United States (and I believe that they will), I would fully expect that Harrah's would immediately target the US market.
If Harrah's enters the UK online poker market, I believe that other casinos will follow close behind. Once the laws do change in the United States, casinos won't want to be left behind in targeting US customers, and they will want to have their online operations up and fully functioning when it happens. First mover advantage is very important, and other casinos won't want to miss out on the potential riches when they are legally allowed to target the American market.
The big advantage of having bricks and mortar casinos entering the online poker market is that they will be able to contribute significant resources towards lobbying for changes in the current law. If Harrah's and other casinos want legitimatized online poker in the United States, you can bet that they will exert all the influence that they can on politicians. This is a very good thing for online poker players in the United States.
Major corporations have major influence in the US political arena. Harrah's, through their actions, are basically telling the proponents of the UIGEA that the law is wrong and that it needs to be changed. Harrah's, and other major casinos, have the power and influence to help get the laws changed.
With the hearings earlier in the week, and Harrah's announcement, I believe that we have made two major strides towards regulating online poker in the United States.
--
Filed Under:
UIGEA
|
Other Poker News