Published on November 17th, 2007 6:44 pm EST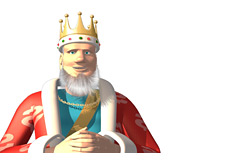 It's happy times right now in the Sheikhan household as a judge terminated deportation hearings against the poker player, citing a lack of adequate documentation.
The government had believed that Sheikhan was subject to removal based on a section of the Immigration and Nationality Act that allows deportation for conviction "of two crimes involving moral turpitude not arising out of a single scheme of criminal misconduct."
Sheikhan and his lawyer were so sure of his case that they successfully fought to have the immigration hearing opened to the media.
This entire deportation matter stems from a 1995 conviction in which Sheikhan spent nine months in jail and served five years of probation. It is rumored that Sheikhan had relations with a woman who was just barely under the legal age of consent.
It is unknown at this time whether or not the US government will appeal the decision.
--
Filed Under:
Poker Legal Issues