Published on December 17th, 2007 7:41 pm EST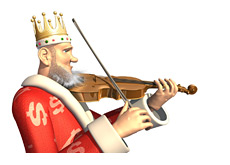 You may have read this headline and thought that a great piece of news was about to be delivered. Unfortunately, this is not the case.
The European Union today accepted a US offer for trade compensation in regards to losses incurred by European firms as a result of the US imposing curbs on Internet gambling.
The US will open up other sectors to compensate for the closing of the online gambling sector. These sectors include the US postal and courier, research and development, storage and warehouse sectors.
Many people had been hoping that the EU would take a hard-line stance on this issue, turning down the offer of the States opening up other sectors and perhaps demanding the opening of the US gambling market.
Many online gambling companies dropped on the news, including Partygaming, which dropped over 4%.
Many questions still remain, including how this news will affect Antigua's arbitration with the US, and whether or not this decision has any impact on US legislation.
--
Filed Under:
Poker Legal Issues