Published on April 14th, 2008 3:40 am EST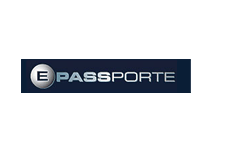 When we last left you, there was a great deal of confusion running throughout the online poker industry. According to various rumors, Epassporte had stopped servicing poker transactions as of 1:00 pm PDT on Friday.
At first there was disbelief and a general feeling that the news might be bogus. Epassporte representatives were telling concerned customers that they were just suffering from "technical difficulties" and that there were no plans to stop processing online gaming transactions.
Customer service representatives from the major online poker sites were also saying that the problems were just "technical difficulties". However, they were just getting their information straight from Epassporte themselves.
Epassporte transactions were, at least temporarily, blocked at a number of the major poker sites, including Pokerstars. Some rooms took down the Epassporte option from their cashier screens - others simply produced a "temporarily unavailable" popup when you tried to click on Epassporte.
Cake Poker then posted a message on their cashier screen, stating that Epassporte had informed them that they would no longer be providing e-wallet services to Cake Poker, effective immediately. Cake Poker also said that this was an industry wide situation, and not just specific to Cake Poker.
Withdrawals were still being processed. Many people feared another Neteller situation, where their funds would be frozen for a substantial period of time. This didn't appear to be the case, as people were still able to pull their funds out through their ATM cards. It simply appeared as though Epassporte would no longer be allowing deposits or withdrawals from online poker sites.
There was still some confusion, and people really didn't know exactly what was going on.
A copy of a letter, reportedly sent from Epassporte to Pitbull Poker on Friday, was posted on Compatible Poker this weekend (link below). The letter, sent from the two managing directors of Epassporte, Gregory Elias and United International Trust, NV, stated that Epassporte had been "advised that the United States Attorney's Office for the Southern District of New York is conducting a widespread investigation of Internet gambling, including poker." The letter goes on to say that although Epassporte doesn't believe that it has done anything illegal, they will not be taking any chances.
The letter also confirms the rumor that Epassporte had shut down online poker transactions as of 1:00 pm PDT on Friday.
The letter does not state anything about simply blocking US transactions - they are blocking all transactions related to poker or online gambling. Neteller and even Paypal are still available as funding options to many outside of the United States, so likely there are not too many non-US residents that utilized an Epassporte account. For Americans, it is obviously bad news, as yet another popular e-wallet solution has shut its doors to gambling transactions.
I still have a number of questions, mainly directed at the people who run Epassporte:
1. Why didn't you communicate this decision better to your loyal customers? Why not make some kind of an official statement, or at least alert your customer service representatives as to what is really happening? Was this just a bone-headed mistake or were you trying to eek out just a few more deposit fees?
2. Where have you been? You just learned of the investigation now?
3. Why couldn't you have provided your loyal customers (whom I am assuming you have made millions off of) with at least a small window of time in which they could have removed their funds from the online poker sites using their Epassporte accounts? I don't think a week would have hurt. Instead we got an immediate shutdown, miscommunication and general chaos.
If you still have money in your Epassporte account, I wouldn't wait around. Withdraw your money whenever you get a chance.
This entire situation was handled very poorly by Epassporte (major understatement). Echecks are a good solution to any Americans out there who are wondering how they are going to fund their online poker accounts now.
Source:
Letter from Epassporte to Pitbull Poker
--
Filed Under:
UIGEA
|
Poker Legal Issues