Barney Frank Set to Unveil Online Gambling Bill on Wednesday Morning
Published on May 5th, 2009 11:16 pm EST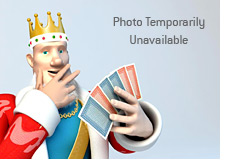 According to a Reuters press release, U.S. Representative and House Financial Services Committee Chairman Barney Frank will be officially unveiling his long-awaited online gambling bill on Wednesday.
Frank, according to the release, said that his legislation will "enable Americans to bet online and put an end to an inappropriate interference with their personal freedom."
The legislation will be officially introduced at a 10 am ET press conference on Wednesday morning.
This isn't Frank's first attempt at passing pro-online gambling legislation.
In April of 2007, Frank introduced H.R. 2046, which was the Internet Gambling Regulation and Enforcement Act of 2007. This bill had 48 cosponsors but ultimately wasn't passed.
H.R. 2046 sought to license and regulate online gambling companies in the United States, and Frank's new bill is likely to be along the same lines. This bill wouldn't repeal the UIGEA; rather, companies that are licensed would be exempted from the UIGEA.
There will obviously be strong opposition to Frank's bill from some circles. You can expect many Republicans, Christian and family groups and the NFL to come out strongly against Frank's proposed legislation.
Has the time come for a licensing and regulatory framework for the online gambling industry to be implemented in the United States?
Will a friendlier Congress and desperate need for additional tax revenues result in the passing of this bill? That's yet to be determined, but momentum certainly seems to be on our side right now.
--
Filed Under:
UIGEA