Barney Frank: Recent Fund Seizures Will "Help"
Published on June 24th, 2009 6:22 am EST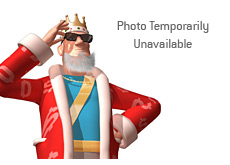 According to a recent Politico.com article (link below), Rep. Barney Frank believes that the recent seizure of $34 million dollars will only help to change the current online gambling laws in the United States.
In case you have been living under a rock, the U.S. attorney for the Southern District of New York recently froze over $30 million dollars that belonged to approximately 27,000 online poker players.
This development startled the online poker community and created a major problem for rooms such as Full Tilt Poker and Pokerstars.
Frank, who is the chairman of the House Financial Services Committee, was quoted in the Politico.com article as saying that the development will "help", as it will remind votes just how unclear and "sweeping" the current laws are.
Here is an interesting section from the article that features quotes from Spencer Bachus, who is a leading voice against changing the current anti-online gambling laws:
'"It's going to be an uphill battle to stop it this time," said Alabama Rep. Spencer Bachus, the ranking Republican on the Financial Services Committee and a longtime gambling opponent who calls the pastime the nation's "fastest-growing addiction."
"We caught them off guard last time," he said. "This time, they won't be off guard."'
The article makes mention of the fact that the well-funded NFL (National Football League) was instrumental in rejecting Frank's proposed legislation last year. They continue to list "upholding the current ban on Internet gambling as one of its top priorities".
However, the article also mentions that Bachus and other supporters of UIGEA are fearful that "the league is working with Frank on a compromise that would uphold laws against sports betting".
If true, then that would be an enormously favorable development (if the two sides can work something out).
The article closes with some optimistic words from Frank in regards to re-writing current online gambling legislation in the United States:
"We'll get it done".
It would be quite ironic if the recent fund seizures ended up being a major catalyst for finally re-writing the ridiculous online gambling laws in the United States.
Let's keep our fingers crossed that Frank and company can "get it done".
Source: Politico.com -
Support Grows for Gambling Law Change
--
Filed Under:
UIGEA