Will Barney Frank's Online Gambling Bill Become Law?
Published on July 29th, 2009 10:05 am EST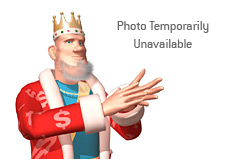 According to a press release issued yesterday, Barney Frank's Internet Gambling Regulation, Consumer Protection and Enforcement Act (H.R. 2267) now has 50 co-sponsors in Congress.
Frank's bill would seek to establish "a framework to permit licensed operators to accept wagers from individuals in the US". The bill would also allow each individual state to determine whether or not they would allow Internet gambling activity, as well as letting them determine "other restrictions on the activity if determined necessary".
Most of the co-sponsors are Democrats, however there are also a few Republicans that support the bill as well. They include the likes of Peter King and Ron Paul.
The entire list of co-sponsors for the bill can be found here.
The next couple of years may be the best chance that we have at pushing this bill through.
One reason? The amount of additional revenues that the United States could collect from legalized online gambling. Independent sources estimate that as much as $3 billion dollars in annual revenues could be realized in Internet gambling tax dollars in the United States.
Despite many methods of payment being unavailable to American players, the United States is still the largest (by far) market for online poker in the world.
The UIGEA, which is due to be fully implemented in December, won't be able to stop the flow of American funds into online poker sites.
In addition to likely being ineffective in halting online gambling in the United States, the UIGEA is proving to be extremely unpopular with banks.
Banks have spoken out strongly against the UIGEA, claiming that it will be nearly impossible to enforce.
Proponents of the UIGEA, in all of their infinite wisdom, decided to put the onus squarely on the shoulders of banks when it came to preventing Internet gambling related transactions.
Banks cried foul, claiming that conforming to and policing these regulations would be a nearly impossible task.
The continued positive momentum behind Frank's bill comes shortly after the highly successful "National Poker Week".
The purpose of "National Poker Week" was to push for the "legalization and regulation of online poker in the United States" in Washington, D.C.
The delegation of PPA State Directors and poker pros received a warm welcome in the nation's capital, and the effort resulted in a great deal of positive PR for the cause.
There seems to be a good deal of positive momentum for legalized and regulated online poker in the United States right now. The country needs the money, and many are coming to the realization that the UIGEA is an extremely flawed piece of legislation.
The big question is though - will the bill actually become law this time?
--
Filed Under:
UIGEA