Douglas Rennick Charged In Online Gambling Payment Processing Case
Published on August 6th, 2009 11:04 pm EST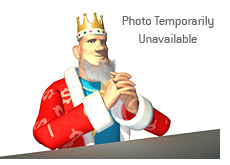 According to a Department of Justice press release issued earlier today, Douglas Rennick has been charged with "bank fraud, money laundering and illegal gambling offenses". Rennick was officially indicted yesterday in Manhattan federal court.
This investigation coincides with the seizure of nearly $30 million dollars of online poker players funds in early June.
According to the press release, Rennick ran his operation "since at least 2007 through June 2009".
It is alleged that Rennick opened a number of bank accounts in the United States under names such as KJB Financial Corporation, Account Services Corporation and Check Payment Financial Co.
Rennick and his "co-conspirators" allegedly "falsely represented that the accounts would be used for such purposes as issuing rebate checks, refund checks, sponsorship checks, affiliate checks and minor payroll processing".
The complaint alleges that Rennick then used these accounts to disperse online gambling winnings to residents of the United States, and that the banks never would have let him open up the accounts if they had known what the accounts were really going to be used for.
According to the complaint, Rennick and his "co-conspirators" received funds from offshore gambling companies that "offered, variously, poker, blackjack, slots and other casino games".
The complaint goes on to say that Rennick and his "co-conspirators" allegedly processed more than $350 million dollars that was transferred by a bank account in Cyprus.
Rennick is charged with:
-one count of conspiracy to commit bank fraud
-one count of conspiracy to engage in money laundering
-one count of conspiracy to operate an illegal gambling business
If convicted of all three counts, Rennick could face a total of 55 years in prison as well as a fine of $1.75 million dollars.
On top of that, the indictment "also seeks the forfeiture of at least approximately $565,908,288, which represents the amount of proceeds obtained as a result of the illegal gambling and bank fraud conspiracies".
The FBI, IRS and the Department of Homeland Security's U.S Immigration and Custom Enforcement department all assisted in the investigation.
Douglas Rennick is 34 years old and currently resides in Canada.
--
Filed Under:
Poker Legal Issues