HR 2267 Bill Approved By House Financial Services Committee in 41-22 Vote
Published on July 29th, 2010 1:28 am EST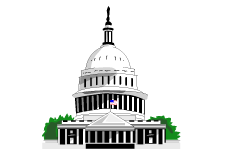 H.R. 2267: Internet Gambling Regulation, Consumer Protection, and Enforcement Act was approved by the House Financial Services Committee on Wednesday in a 41-22 vote.
The aim of HR 2267 is to provide a framework for the licensing and regulation of some forms of online gambling (including online poker) in the United States.
A number of amendments were added to the bill and approved on Wednesday as well, including:
-an amendment that would allow sites to be disqualified from receiving a license to operate in the US if they have been found to have violated Federal or State gambling laws in the past
-an amendment that would allow the Treasury Department to prohibit certain types of advertising activities (spamming, targeting children)
-an amendment that would give states one full legislative session to opt out
-an amendment that would look to provide certain safeguards to consumers, such as:
a) requiring licensees to maintain facilities in the United States
b) requiring licensees to verify the identity and age of each customer through the use of "commercially available data sources" or "any approved government database that is available for access in real-time through an automated process"
c) requiring that licensees "ensure that no customers under the legal age 21 may initiate or otherwise make any bets or wagers for real money"
d) requiring that licensees ensure that no customer be allowed to place a bet if they are located in a State or tribal land that has opted out
e) requiring that licensed sites make "responsible gambling materials" available to their customers
f) requiring that licensed sites incorporate a number of "responsible gambling options" such as session time limits or time-based exclusions
g) requiring that licensed sites force customers to establish "personal limits" before placing any bet or wager
--
These are just a few of the amendments that were passed today - you can view a
full list of the amendments here
.
One of the most interesting amendments was Amendment #2 (offered by Mr. Sherman of California) that states that a site could be denied a license if:
i) they have committed an intentional felony violation of Federal or State gambling laws
ii) they have not used due diligence to "prevent any US person from placing a bet on an Internet site in violation of Federal or State gambling laws"
This obviously could have implications for sites such as Full Tilt Poker and Pokerstars that have continued to solicit US customers even after the passage of the UIGEA.
--
While the 41-22 vote earlier today was certainly a very positive development for the online poker community, there is still plenty of work that needs to be done in order to get the bill in front of President Obama. The bill still needs to pass both the House of Representatives and Senate before hitting the president's desk.
In a related note,
according to the WSJ
, "Democratic aides said that the most likely path forward for the legislation would be its addition to a larger, must-pass bill later in the year, rather than bringing it to the House floor as a stand-alone measure."
--
With mid-term elections just around the corner, many feel as though HR 2267 has a much better chance of becoming law next year compared to this year.
As mentioned, there is still plenty of work to be done. Having said that, today's passage through the House Financial Services Committee was certainly a positive development for the industry.
--
Filed Under:
UIGEA