Definition of Overlay
What does the term "overlay" mean in the world of poker? What is the definition of the term "tournament overlay"?
Let's say that a tournament has a guaranteed prize pool of $500,000. The entry fee is $1,000 + $100. The first number ($1,000) goes to the prize pool, while the second number ($100) is kept by the poker room as their fee for hosting the tournament.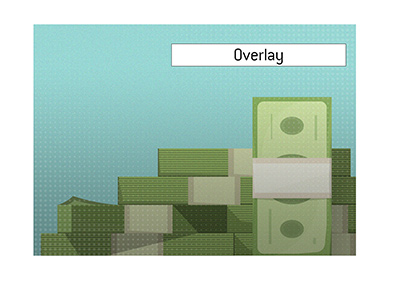 Let's say that 450 players end up playing in the tournament. This would mean that the prize pool would be $450,000 (450 entrants paying $1,000 each).
If the poker room has guaranteed a prize pool of $500,000, this would mean that the room would be on the hook for $50,000.
This $50,000 is called the "overlay".
Overlays can be very expensive for poker rooms, as this is money that is coming out of their profit.
Overlays are obviously great value for players, and you should actively play in any tournament that features an overlay, as it increases your equity in the tournament.
The smaller the site, the greater of a chance for an overlay, especially for events with large guaranteed prize pools.
--
Recent Articles That Include The Term
Overlay
:
The Largest Guaranteed Prize Pool In Live Poker History? It's Happening Later This Year
GGMasters "Overlay Edition" Coming on March 20th
ACR Announces Cancellation of Most of Remaining MoMoMo PKO Series
World Series of Poker Online Main Event Ends Up Easily Beating Its Guarantee
Can WSOP Main Event on GGPoker Avoid An Overlay?
Back to the -
Poker Dictionary