Published on May 1st, 2007 8:55 pm EST
Online message boards are buzzing today, after Pokernews.com reported a rumor that Daniel Negreanu may be looking at signing a deal to endorse one of the major poker rooms. This is interesting news for a couple of reasons, assuming that it is true.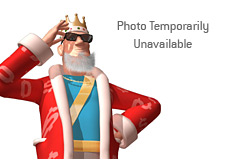 First off, what would happen to FullContactPoker, the site that Negreanu is heavily involved in, and presumably bankrolls? I would assume that if Negreanu did in fact sign a deal with a major poker room, he would include perks for his players to follow him over to his new room, such as bonuses, transferral of any accrued points, etc.
One can only assume that Negreanu may be tiring of bankrolling the site, and would rather just sign an endorsement contract and not have to worry about day-to-day operations of a company.
Second, how much money would Negreanu attract by endorsing a site? Negreanu is one of the most popular poker players around, and you can bet that Full Tilt Poker and Pokerstars would battle pretty hard to secure his services. Based on star power and the fact that so many of his friends already endorse Full Tilt Poker, it would seem as though Full Tilt Poker would be his likely landing spot. On the other hand, Chris Ferguson and Howard Lederer are both high-up in the company, and Negreanu has had issues with both of these players before.
I could see Pokerstars making a big push for Negreanu, as they are targeting the Canadian market pretty intensely right now, and considering that Negreanu is Canadian, it would seem to be a good fit.
In addition to the normal perks such as 100% rakeback, bonuses based on appearances on TV and paid entries to tournaments, Negreanu could expect to attract between $500k - $1 million dollars annually for any endorsement contract.
We'll be keeping a close eye on these developments as they unwind.
--
Filed Under:
Players In The News