Blieden Also Ordered To Pay Back $22.7 Million in Restitution
Published on June 10th, 2021 11:10 pm EST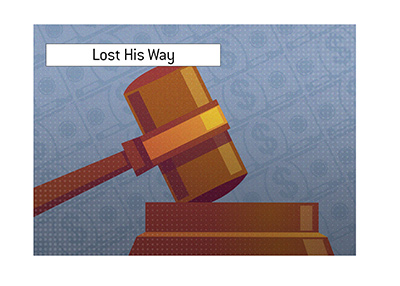 A few years ago, Dennis Blieden seemed to have it all.
In February of 2018, Blieden navigated through a stacked field to win the 2018 WPT LA Poker Classic for $1 million.
In addition to seemingly killing it on the poker tables, Blieden was also the controller and Vice President of accounting and finance for StyleHaul, Inc., which represented influencers on Instagram and Youtube.
Blieden had a good job, the respect of his peers and a seemingly deep poker bankroll.
Things were good.
At some point, Blieden lost his way and started gambling recklessly. This included private poker games, betting on sports and more.
When his own money ran out, Blieden started embezzling funds from StyleHaul. As the controller and vice president of accounting and finance, Blieden was perfectly positioned to embezzle heavily from the company.
In total, Blieden embezzled nearly $23 million from the company before he was caught. According to authorities, Blieden wired company money to his own personal account, which he used to pay off gambling debts and buy cryptocurrency.
Blieden would plead guilty to wire fraud and aggravated identity theft.
-
Blieden will soon start his 6 1/2 years in federal prison.
Source: KTLA.com -
Ex-Hollywood Exec Sentenced For Stealing $22 Million From Firm Representing Influencers, Used to Pay Gambling Debt
--
Filed Under:
Players In The News