Phil Ivey Wins Two Triton Poker Tournaments Within One Week
Published on August 13th, 2023 5:08 pm EST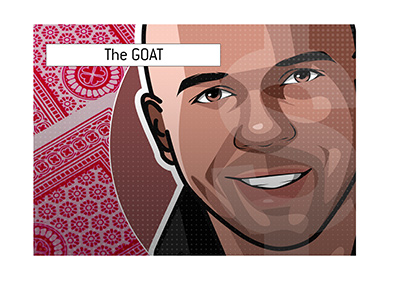 Phil Ivey is still crushing at the age of 46.
Earlier this week, Ivey won two tournaments within a week at the Triton Poker Super High Roller Series London - a $25k Short Deck event for $280,500, and a $60k Turbo event for just over a million dollars.
In addition, Ivey had over $700k in additional cashes at the series, including a second place event in the $20k Mystery Bounty tournament.
Ivey continues to prove, day in and day out, that he is the best poker player in the world.
-
To continue crushing as the years and decades pass by is remarkable.
Watch televised poker tournaments from 10-20 years ago - how many of the players are still around? How many of the players are still performing at a high level?
Players fade out for many reasons. They gamble away their bankrolls. They lose interest in the game. They move on to other ventures.
Phil Ivey, on the other hand, has continued to play at the highest of levels through his 20s, 30s and now into his 40s, with no signs of slowing down.
-
Phil Ivey could have disappeared from the game, never to return.
The lawsuits against Crockfords and the Borgata, for instance, took years to deal with, and Ivey was rarely seen at a poker table during that time.
Many people, even if they had decided to keep playing at that point, would have been passed by the game, as a younger generation gathered more and more information about the optimal way to play the game.
Ivey, however, jumped back into the deep end of the pool, and it's like he didn't miss a beat.
-
If there was ever any doubt, Ivey's successful re-emergence after his multi-year sabbatical from the game of poker has absolutely cemented his standing as the GOAT.
--
Filed Under:
Players In The News