Published on May 18th, 2007 9:25 pm EST
The question up for debate here is: who is the richest poker player, under the age of 30, who acquired most or all of their wealth from poker?
You might to tempted to say, come on, that's easy, it's Phil Ivey. But wait a second; Ivey is 31 years old.
Let me toss some possible names out there, and then the reasons as to why I think one of the players on the list is the richest poker player under 30 in the world.
How about Paul Wasicka? Second in the World Series of Poker last year, and a number of high finishes this year?
Or David Williams? Consistently does well in live tournaments, and from outward appearances would appear to be one of the richest players under 30 out there.
Michael Mizrachi? Has made millions from tournaments, but I don't think he is at the top of the list.
Erik Sagstrom? Has made somewhere between $5 - $10 million dollars playing poker according to reports, however, this is one player that I would say still tops the list.
That player is Patrik Antonius.
What makes me say that?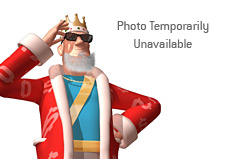 To start with, Antonius was killing games way before he moved primarily to Full Tilt Poker. I would estimate that Antonius had a bankroll of around $5 million dollars before he even started at Full Tilt Poker.
Since August of last year, Antonius is up over $5 million dollars in PLO and O8b ALONE on Full Tilt Poker. I don't have the exact numbers for No Limit Hold'em, but I can only presume that Antonius has raked in millions from No Limit Hold'em as well.
Antonius has the bankroll to sit in at the "Big Game" at the Bellagio. Sure, Phil Ivey normally takes a piece of Antonius when he sits at the big game (normally 25-30% of Antonius), but Patrik still has the roll to have 70% of himself when he sits. That's impressive, and I don't think any other player could say that under 30.
Antonius had the added advantage of winning tax-free money playing poker over the years, as Finland was his principal place of residence, and they don't charge tax on poker winnings. So anything that Antonius made, he kept.
Combine that with over $2 million dollars of total tournament winnings over his lifetime. When you add up the tournament winnings, and especially the cash game successes, Antonius has by far the biggest bankroll of any player under 30.
You have to remember that many of these players that had one big score, such as Joe Bartholdi, were staked in the tournaments, so their take-home was much less than you would think. So to say something like "But Joe Smith won $5 million dollars in a tournament last year" doesn't necessarily but that at the top of the list.
All told, Antonius likely has a net worth of between $10 - $15 million dollars, making him the richest player under 30 on our list.
--
Filed Under:
Miscellaneous King Articles