Joe Hachem Living His Best Life 15 Years After WSOP Main Event Win
Published on May 17th, 2020 12:15 pm EST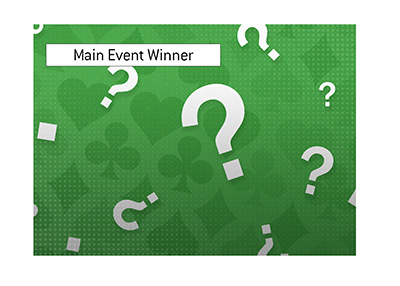 The poker world is filled with cautionary tales, though Joe Hachem is not one of them.
In 2005, Joe Hachem outlasted thousands of other players to take down the World Series of Poker main event for $7.5 million. Hachem, who had previously worked as a chiropractor and mortgage broker, was living the dream - he was now rich and famous and could focus on poker. Hachem signed a deal with Pokerstars and his life was set.
Many poker players would go down a dark path after taking down such a big score. The poker world is filled with stories of players taking down big scores, only to lose it all and then some.
Hachem was different, however, and that can be attributed to one of his best traits - discipline. Hachem is a disciplined player at the poker table, and that spills over into his life as well.
-
15 years has gone by since Hachem's big win at the World Series of Poker.
In 2011, Pokerstars and Hachem elected to part ways. In total, Hachem spent six years representing the Pokerstars brand, and did so very well. People who played with Hachem would always say that he was personable, generous with his time and a great representative for the game of poker.
-
Hachem is still active in the poker world, and posts fairly consistent cashes every year.
While he tends to focus most of his time in his adopted country of Australia, Hachem will make the trip to the World Series of Poker every year, where he enjoys playing in a wide mix of different events.
In 2019, Hachem finished in third place in the $10k Pot Limit Omaha Hi-Lo 8 or Better Championship for $201,041, as well as in 39th place at the $25,000 Pot Limit Omaha High Roller event for $37,635. Despite being in his mid '50s, Hachem still loves attending the World Series of Poker every year and grinding it out against the best players in the world.
Hachem tries to represent at every major tournament series in Australia as well, as he is frequently seen at the Aussie Millions, Victorian Poker Championships and WPT Australia, just to name a few.
-
When he is not off playing poker, Hachem spends his time at home with his wife, kids and grandkids.
Two of his children, Daniel Hachem and Anthony Hachem, are looking to follow in their Dad's footsteps, as they both have hundreds of thousands of dollars in poker cashes.
-
In the end, Joe Hachem not only won the World Series of Poker main event, but he also won at life. He won millions, seemingly kept most of it and maintained the respect of the poker world. There are not many people with bad things to say about Joe Hachem.
--
Filed Under:
Miscellaneous King Articles