States Are Hard Up For Money and Will Be Looking For New Revenue Sources
Published on April 30th, 2020 10:13 pm EST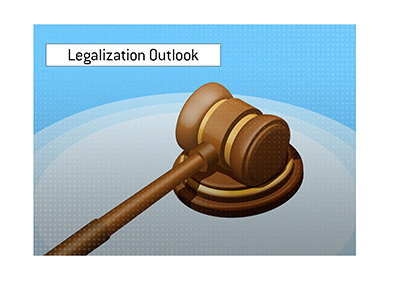 As of this moment, 17 US states have legalized sports betting, while another five states have sports betting bills that have been recently passed into law.
4 US states currently offer legal online poker - New Jersey, Nevada, Pennsylvania and Delaware - while one state, West Virginia, has legalized online poker but doesn't currently have any sites operating in the state.
Legal online sports betting was helping to provide states like New Jersey with a valuable new source of revenue (at least until sports were postponed across the board, anyways), and other states noticed. While online poker bills were slow to be passed into law, many states scrambled to get online sports betting bills passed.
-
With the Coronavirus causing havoc across the country, many US states have started openly worrying about their finances.
Illinois, for instance, has been rumored to be considering bankruptcy if they aren't able to access federal bailout funds. Illinois is a stark example of the shaky finances of many US states, though there are others that are clearly struggling as well.
Some prominent politicians in the United States, including Senate Majority Leader Mitch McConnell, have come out publicly against the federal government bailing out states.
This leaves the possibility of bankruptcy on the table for states like Illinois. At the very least, there will be some significant belt tightening going on, as well as a pursuit of more tax revenues.
One new revenue stream that practically every US state will likely tap over the next 4-5 years? Legalized online gambling. Roughly a third of the nation's states have already passed online gaming laws, and you can safely assume that most of the rest will follow.
After all, the money is just too tempting to pass up.
-
Online poker players in the United States can only hope that online poker legislation is included in these bills, and that:
1) There is shared liquidity in the United States
2) Eventually the ring-fencing around the country's online poker games is eliminated and US players can join the global liquidity pool
--
Filed Under:
Miscellaneous King Articles