Poker World Quite Divided on Scheinberg's Potential Inclusion
Published on January 5th, 2021 2:27 pm EST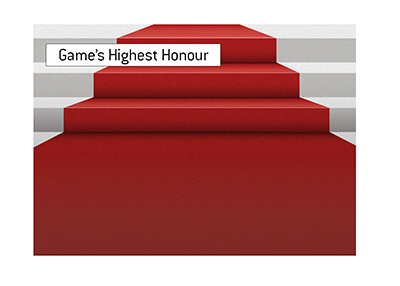 In the most recent Poker Hall of Fame vote, Isai Scheinberg received the third most votes, trailing only Huck Seed (this year's inductee) and Matt Savage.
Scheinberg finished with a total of 45 votes, which was more than the likes of Antonio Esfandiari, Eli Elezra and Patrik Antonius.
With Huck Seed being granted entry this year, this opens up the very real possibility that Scheinberg could be inducted into the Poker Hall of Fame over the next couple of years.
This possibility has divided the poker world.
Norman Chad had some particularly pointed words about Scheinberg's potential induction:
I no longer have a vote for the Poker Hall of Fame, but it appears to me that virtually everyone nominated this year – present company excepted – is Hall of Fame-worthy, with one notable anomaly:
PokerStars founder Isai Scheinberg.

— Norman Chad (@NormanChad) December 21, 2020
But, sure, let's enshrine a guy who lined his pockets with poker gold by knowingly circumventing U.S. law for many, many years. Granted, it was bad law, but that does not change the fact that Isai Scheinberg simply ignored it.

— Norman Chad (@NormanChad) December 21, 2020
We would not give a poker cheater the game's highest honor; we shouldn't reward a businessman who cheated the system with the game's highest honor.

— Norman Chad (@NormanChad) December 21, 2020
Scheinberg was the last of the 11 men charged on "Black Friday" to surrender to US authorities. He did so in early 2020, and ended up with a sweetheart deal - time served and a fine of just $30,000.
To some, Scheinberg absolutely doesn't deserve the induction into the Poker Hall of Fame, as he knowingly skirted US laws (UIGEA) in order to help Pokerstars gain market share and line his own pockets.
-
That is one side of the argument.
The pro-Scheinberg argument says that he was one of the most important people in helping to grow the game of poker.
Scheinberg, who was one of the founders of Pokerstars, helped to build the online poker site into a behemoth. Pokerstars during the Scheinberg era was known for its fantastic customer service and willingness to listen to players, which helped the site to become one of the largest online poker companies in the world.
Chris Moneymaker would famously qualify for the World Series of Poker via a Pokerstars satellite, and Moneymaker's win at the WSOP main event would transform the poker world forever.
In addition, Pokerstars was run in a responsible manner, which meant that the company's US customers were paid out in full (and quickly) after "Black Friday".
In addition, as part of their deal with the US government, Pokerstars also agreed to make Full Tilt Poker's customers whole as well.
If you are talking about people who were integral in helping to build the game of poker, Isai Scheinberg has to be at the top of the list.
-
Which side of the debate do you fall on? It seems like most are on the pro-Scheinberg side, mainly due to the fact that the UIGEA was massively unpopular in the first place.
--
Filed Under:
Miscellaneous King Articles