Published on June 6th, 2007 11:19 pm EST
The last time that anyone heard from Vinny Vinh, he was bagging up his chips after the first day of the $1000 + Rebuy No Limit Hold'em event at the World Series of Poker. Vinh had had an extremely good day, and was second in chips to end the day. Considering the first prize was just under $600k and that there were only 80 players left, Vinh had to have been in good spirits.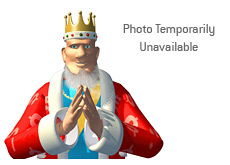 Well, Vinny Vinh did not show up to the event today, and is currently down to just 20,000 in chips at the dinner break. He has been blinded all the way down, and is just about to be bounced from the tournament. Friends have been frantically trying to get a hold of him all day, with no luck. When Vinh did not initially show up, friends of his were laughing, saying that he probably slept in. Well, laughter has turned to panic, as friends and family think that there might be something terribly wrong if Vinh didn't show up.
Not to be morbid, but the last time that something similar to this happened was when Stu Ungar was chipleader of the World Series of Poker in 1990, and then he didn't show up the next day. His friend, Billy Baxter, showed up at his hotel room to see what was wrong, and found him laying on the floor, a victim of a drug overdose. Ungar was blinded down, and eventually ended up finishing 9th in the tournament for $20,500.
We're hoping that Vinh is alright, and will keep everyone posted when we hear anything.
--
Filed Under:
Players In The News
|
The World Series of Poker