Published on June 7th, 2007 4:39 pm EST
Yesterday, we posted an article regarding the Vinny Vinh situation, and where he possibly might have disappeared to. For those of you who don't know the story, Vinny Vinh was second in chips after day one of the $1000 + Rebuys No Limit Hold'em event at the World Series of Poker. Considering that there were only 80 people left at the time and that first prize was just under $600,000, you would expect that he would want to be playing on day 2 of the event. Well, he didn't show up for day 2, and ended up getting blinded off and finishing in 20th place I believe.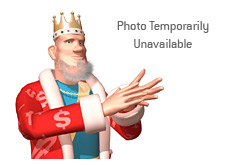 His friends were frantically trying to contact him to see what was up, but they couldn't get a hold of him. Sure, some people will sleep in for an event and arrive an hour or two late, but to completely miss a day of play and not show up at all is extremely odd.
Those who were playing at the event were speculating that to not show up, he must be either dead or in jail.
Rumors started circulating yesterday that Vinh had had a family emergency in Asia, and had to suddenly depart the event for that reason. Still though, it would be odd that he wouldn't tell his closest friends about his plans to leave.
Today, top pros such as Daniel Negreanu and Jared Hamby said that Vinny Vinh looked terrible at the tables during the event, ragged looking and emaciated. We aren't going to speculate as to why Vinh would be looking this way, or if it had anything to do with his not appearing at the event; we can only hope that Vinh is found, and in good health.
We will continue to update this situation as we get more info.
--
Filed Under:
Players In The News
|
The World Series of Poker