Chad Brown Passes Away After Lengthy Battle With Cancer
Published on July 2nd, 2014 5:30 pm EST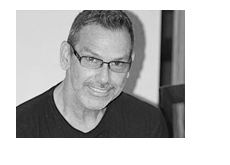 Chad Brown passed away earlier this morning following a lengthy battle with cancer. He was 52 years old.
Vanessa Rousso posted this to her Twitter account early this morning:
"Unfortunately @Downtownchad has passed this evening. He touched so many during his lifetime and will live on within them. I love you Chad!"
-
In February of 2011, Brown was diagnosed with a very rare form of cancer called iposarcoma. Brown had a ten pound tumor removed from his abdomen and engaged in a lengthy three year plus fight against the disease.
Despite his diagnosis, Brown remained upbeat and continued to participate on the poker tournament circuit, much to the delight of his peers. Despite having to deal with unbelievable physical and mental challenges, Brown still managed to cash in 24 events following his diagnosis. All of his friends in the poker world stated that Brown never lost his positive outlook on life despite the cancer that was ravaging his body.
-
The outpouring of love and support on Twitter following his passing speaks to how many lives Chad Brown touched. Here is just a bit of the tributes that were posted last night:
Daniel Negreanu - "Chad Brown was a role model not only in the poker world, but in the world. A genuinely nice guy that will be missed by all. RIP Chad."
Kristy Arnett - "RIP Chad Brown. Every interaction I had with him was genuine, heartfelt and positive. <3 He will be missed."
World Poker Tour - "The entire WPT family sends our deepest condolences to the family & friends of Chad Brown. He'll be greatly missed."
Will Failla - "Chad Brown was a happy man, a passionate man, a competitive man, an honorable man and proud to call him My Friend ! Rip my friend RIP !"
Nolan Dalla - "Chad Brown lived life and loved life. Remember his memory in times of turmoil and trouble...he leaves us as a better world. Love you Chad"
-
Our condolences go out to Chad Brown's friends and family.
--
Filed Under:
Players In The News