Published on June 12th, 2007 9:01 pm EST
Last week, we told you about an interesting situation that had developed at the World Series of Poker, that had many people scratching their heads and some people in a panic.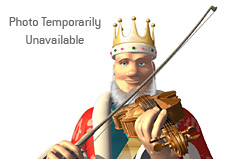 Vinny Vinh, who was second in chips after Day One of the $1k No Limit Hold'em rebuy event, went missing. He missed the entire second day of play, and ended up being blinded out, cashing for a small amount. Friends of Vinh's were frantically trying to call him, to ascertain his whereabouts and see what had happened to him.
Rumors flew. Was he dead? In jail? Did he have to take an emergency flight back to Vietnam to deal with a pressing family matter?
After the second day of play, several top pros such as Daniel Negreanu began to comment on Vinh's appearance, saying that he looked like a ghost and appeared to be under the influence on drugs. Comparisons to Stu Ungar were made, when Ungar was a big chipleader at the World Series of Poker and missed the final day due to having a drug overdose.
Apparently his backer went public, saying that he knows were Vinh is, and that he has "done this before." One can only assume that Vinh went on a binge the night before Day 2 of the $1k Rebuy event, and didn't recover in time for the event.
We hope that Vinh can get his act together and soon. He doesn't want to end up like Stu Ungar.
--
Filed Under:
Players In The News
|
The World Series of Poker