Published on July 4th, 2007 10:36 pm EST
People can say that they "hate" Phil Hellmuth Jr. because of his antics at the table, but one thing can not be denied; he is extremely entertaining and certainly makes any table a lot more interesting. People are always waiting for his latest outburst. Plus, online poker watchers are always watching for his latest misapplication of chapstick while doing an interview or for a close-up of his recently plucked eyebrows. No matter what, Hellmuth is always entertaining, plus he is arguably the best No Limit Hold'em tournament player in the world.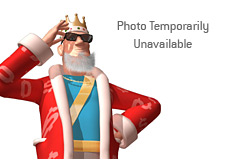 But is he taking his act a bit far at this year's World Series of Poker? You would think that Hellmuth would be in a gleeful mood after winning his 11th bracelet, but this doesn't seem to be the case. His outbursts are getting more and more frequent, and he constantly berates "Internet donkeys" who made questionable plays, in his view.
Hellmuth recently had a dust-up with Justin "Zeejustin" Bonomo that had Hellmuth apologizing profusely, as he even realized that he had gone too far. Hellmuth was muttering and moaning that Bonomo was raising every hand and that he couldn't possibly have anything, even while Hellmuth was not in the hand and Bonomo was. Bonomo was understandably choked, as Hellmuth was influencing action when he wasn't in a hand.
Hellmuth doesn't seem to be able to handle insano-aggressive Internet players very well, and frequently points out Internet player shortcomings in his blog. Hellmuth is known for playing tight, and he can't fathom some of the Internet players and their loose calling ways.
The problem is that Hellmuth's outbursts are becoming so common that they are starting to get annoying and to legitimately bother the other players. Hellmuth is known for his antics, and it has certainly helped him market his name, but he may want to calm down a bit or risk alienating himself ever further from his peers.
--
Filed Under:
Players In The News