Published on July 6th, 2007 2:05 am EST
As I was walking through the Rio tonight, I heard a bit of a commotion. Apparently two very special seats were being reserved for later that night at the 100/200 No Limit Hold'em cash game table at the Rio. The two people that these seats were reserved for? None other than Ben Affleck and Matt Damon, who are currently in Vegas for a celebrity poker tournament. The tournament is being held to raise awareness and money for the situation in the Darfur region of the Sudan.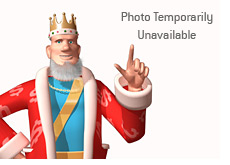 170 players participated in the tournament which included the likes of Damon, Affleck, Shannon Elizabeth, Mike Matusow, Phil Ivey and others. The buy-in was $5000, with organizers hoping that the winner would donate at least half of the winnings to charity.
The buzz is that after busting out of the charity tournament, Affleck and Damon would be taking their seats at the 100/200 game at the Rio. Both are decent poker players, with Affleck actually having a fairly major tournament win under his belt.
Presumably with the main event starting tomorrow, Damon and Affleck will be playing the main event. At the very least, I would expect Affleck to play, joining the likes of other celebrities entrants which is expected to include Tobey Maguire, James Woods and Shannon Elizabeth, who are all decent poker players.
We'll keep you posted if we hear any stories from the cash game tonight, or if it even happens. Apparently Patrik Antonius is on the list to play the 100/200 game as well, so it might be a short night at the cash game tables for Affleck and Damon if they don't rebuy.
--
Filed Under:
Players In The News
|
The World Series of Poker