Published on July 6th, 2007 2:44 am EST
If you run through the list of Hollywood actors and actresses, you will get a list of players that run the gamut from really good poker players to really bad. The list of actors who play poker regularly would include Shannon Elizabeth and James Woods. Out of all the Hollywood poker players though, one stands hands and shoulders above them all. That man is Tobey Maguire.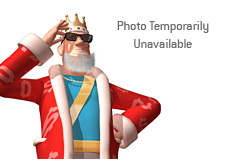 Maguire will come out and play the occasional tournament here and there. He has actually done quite well at them, cashing a number of times and actually winning a tournament for just south of $100,000. Maguire is a really strong poker player, and he is a legitimate danger to go deep in any poker tournament that he plays.
The real money that Maguire makes is in the private poker games that are held in his Hollywood Hills mansion. This game is referred to as "Tobey's Game", and involves some of the heaviest hitters in Hollywood. One actor once remarked "I looked around the table and everyone had a net worth of $50 million except for me."
This is where Maguire shines, at his own game. It has been reported that Maguire has won millions of dollars in this game, with some estimating that Maguire has cleared as much as $10 million dollars playing in this game.
Maguire has often been referred to by poker pros as a "cash game specialist", and it's easy to see why. If you are playing the World Series of Poker main event and Maguire gets seated at your table, watch out; you just might end up with no chips. Maguire can play.
--
Filed Under:
Players In The News