Published on July 8th, 2007 10:25 pm EST
You ever wondered what your favorite professional poker player would be doing with themselves if they didn't play poker? What profession they would have? We've compiled a list of 20 professional poker players, and what they would be doing if they didn't play poker: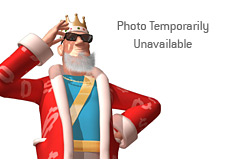 1. Vinny Vinh - magician. Can make himself and all of his money disappear with the snap of his fingers.
2. Justin Bonomo - involved somehow in human cloning.
3. Jennifer Tilly - alpine ski hill.
4. Dutch Boyd - would have played Bill Murray's character in the sequel to "What About Bob?"
5. Chad Batista - television antenna
6. Mike Matusow - linguist, occasional writer of poetry
7. Humberto Brenes - rodeo clown
8. Chris Ferguson - cyborg
9. Prahlad Friedman - contestant on the "White Rapper" show
10. Robert Varkonyi - some sort of inanimate object, maybe a tree or rock
11. Phil Hellmuth Jr. - spokeperson for "Men with a Hopeless Sense of Fashion"
12. Alex Jacob - garden shrub / Ronald McDonald stand-in
13. Dustin Woolf - professional money manager
14. Daniel Negreanu - Hair Club for Men spokesperson
15. Mark "Newhizzle" Newhouse - collection agent
--
Filed Under:
Miscellaneous King Articles